Are you searching for a way to restrict your WordPress site users from uploading files of certain types and control the maximum upload size? Then search no more!
WordPress allows users to install from a wide variety of plugins to make them feel at ease with their work.
Keeping a watch on the content being uploaded on your WordPress site is essential for its success and managing multiple users at one time can be really difficult. No one can keep track of the work done by three or four or more people at one time.
A tool with which you can set limits to the upload size and type of data upload is called for in this situation. A plugin called Wp Upload Restriction can help you deal with this matter.
To install this plugin, you will first have to download the plugin from the attached link below:
https://wordpress.org/plugins/wp-upload-restriction/
After downloading, you need to upload the plugin file in the Add plugins section:
Go to Plugins > Add new > Upload Plugin

Browse and upload the file. After the file has been uploaded, simply click Install Now. Then activate it.
After installing, go to Plugins > Installed Plugins > Wp Upload Restriction > Settings. Here you can select the user and check all the upload types you want to allow for the user. As seen below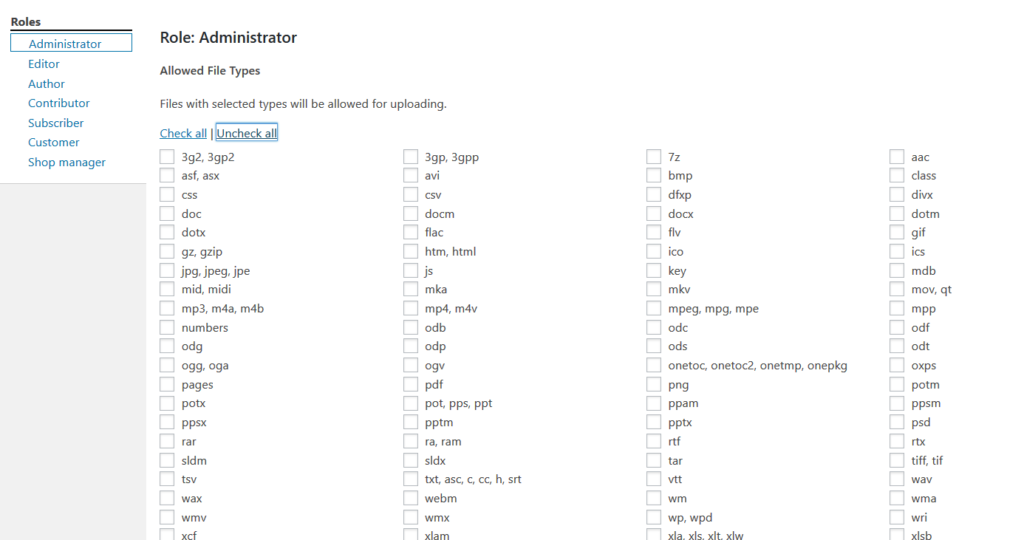 Scrolling down you will find the option of limiting the upload size as well. Just check the box saying Restrict Upload Size and enter the number of Mbs you want to set the limit for.

Once complete, hit the save changes at the bottom.
After Plugin:
As the file uploaded was not permitted for the current user so one cannot upload the file and the following error pops out.

We love getting your feedback, let us know what you think about this in the comments section below.