In this tutorial we'll learn how to enable users to register, login and comment on site using their social media accounts.
Social connect is a useful plugin which can do this job quite efficiently. It allows your visitors to connect with Facebook, google, yahoo, twitter and wordpress.com.
Social Connect adds social login buttons on the login, register and comment forms of your WordPress site.The buttons offer login and registration using a Twitter, Facebook, Google, Yahoo or WordPress.com account.It makes it super easy for new members to register with your site and existing members to login.
You can download the plugin from here: https://wordpress.org/plugins/social-connect/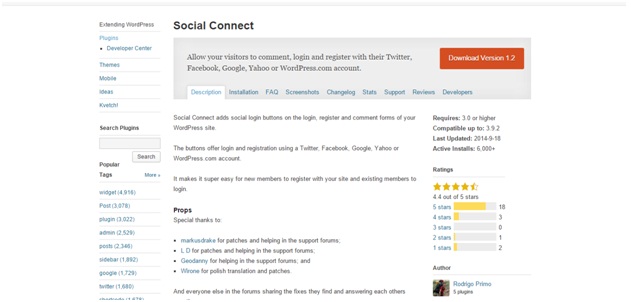 After downloading go to admin panel of your site and click on add new link under plugins. From the upcoming screen click on upload plugin button.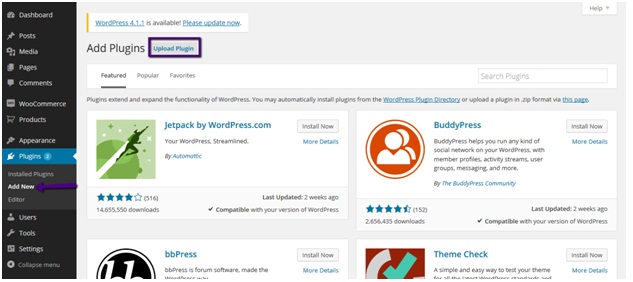 Now browse the plugin from your computer and hit the install button.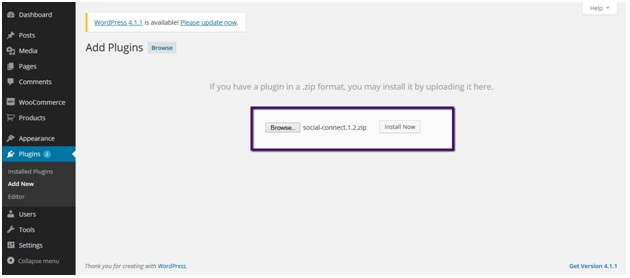 After successful installation activate the plugin.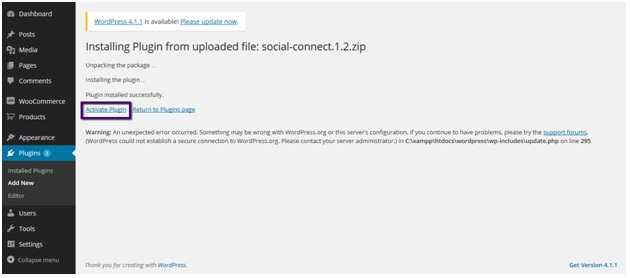 Now, after activation go to registration page from front end and you'll see links to connect with social networks there.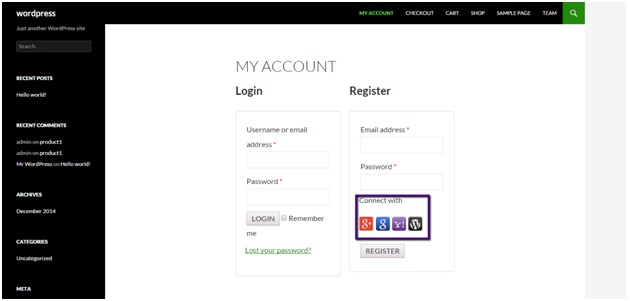 Also on the product page you'll see these links under review tab.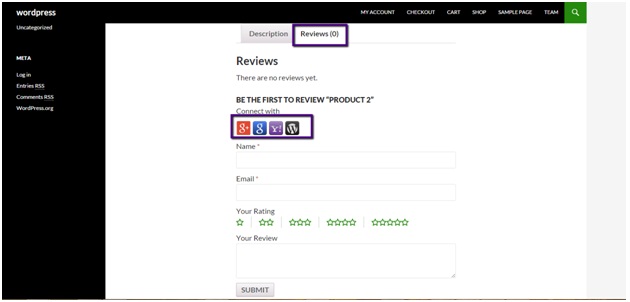 If you click on any of the social icon, an authorization window will pop up. Just login / authorize your account and you are good to go.