In this tutorial we'll learn how to offer discounts per payment method in Woocommerce. Forunatley there is a plugin which will do the job nicely.
Woocommerce discount per payment method allows store owners to set discount for customers on using particular payment methods. Admins can set discount either a fixed amount or a percentage on order. This plugin could be helpful if you want to encourage your customers to use a particular payment method.
You can download the plugin from here: https://wordpress.org/plugins/woocommerce-payment-discounts/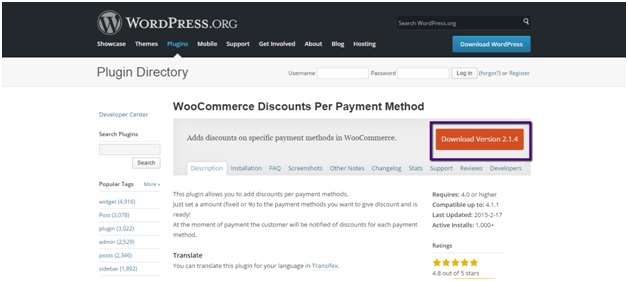 After downloading the plugin, go to backend of your site and then click on add new link under plugins.
From the upcoming screen click on upload plugin.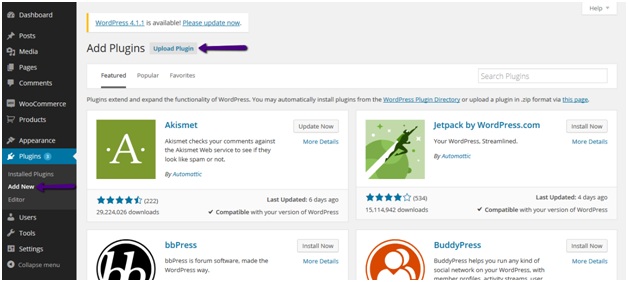 Now browse and upload the plugin from upcoming screen.
After that click on install now button.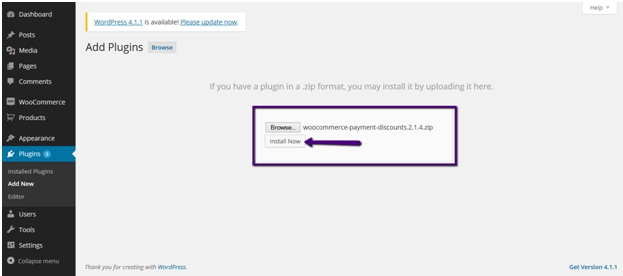 When plugin completes installation activate the plugin by clicking on Activate Plugin link.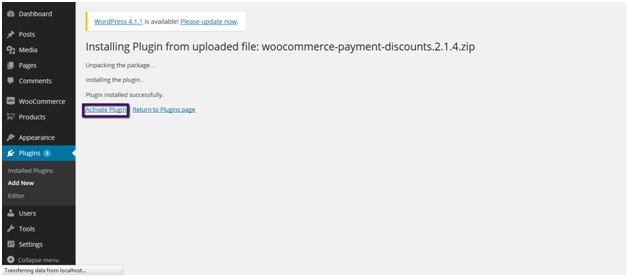 Now if you look under woocommerce, you'll see a new menu item i.e. payment discounts.
Click on this link to set discounts per payment methods.
From the screen you can set discount against each payment option either in percentage or fixed price.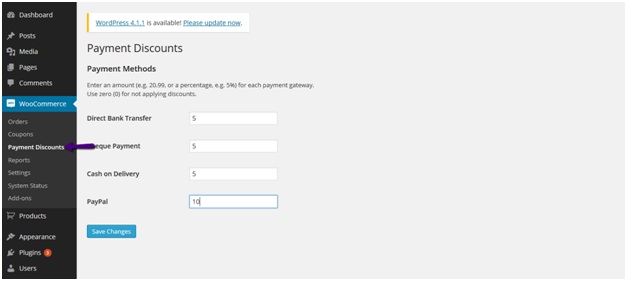 After setting discounted prices click on save changes button.
Now, go to front end of your site, add some products into cart and move to checkout page/
You'll see discount being applied to order total which you've set for a specific payment method.