Allowing customers to set a future delivery date for their products will be a great addition to your store. Users often want to purchase an item in advance in case they won't forget or the item may not be out of stock by the time they need it for example, birthday presents, edit or Christmas gifts etc.
So, in this tutorial we'll learn how to allow users to set a future delivery date.
Order Delivery Date for Woocommercec is the plugin that will do this job for us. This plugin will add a delivery date field on the checkout where user can set the date when they want the item to be delivered.
You can download the plugin from here:
https://wordpress.org/plugins/order-delivery-date-for-woocommerce/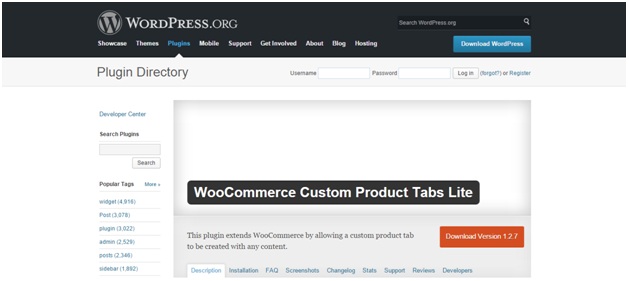 After downloading the plugin, go to admin panel of your site and click on add new link under plugins.
Then click on Uplaod Plugin button.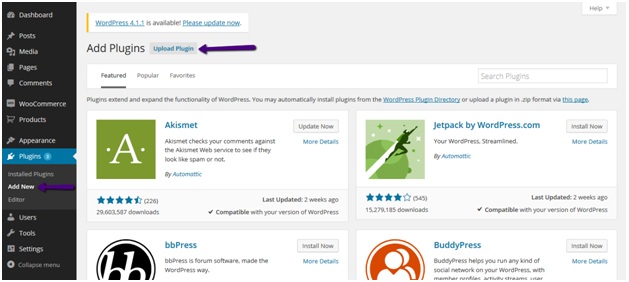 Now, browse and select the plugin from your computer and hit install button.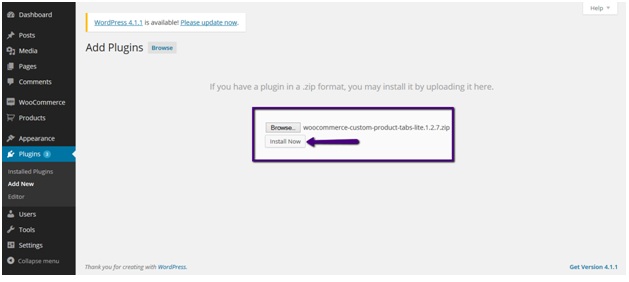 When plugin finish its installation process, activate the plugin by clicking on Activate Plugin link.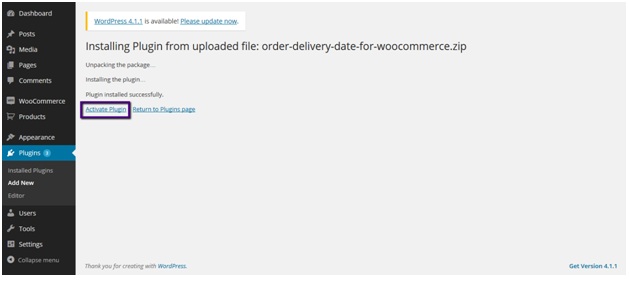 Now go to front end of our site, add some products to cart and proceed to checkout page.
Here you'll see an additional field for delivery date being added. User can add the date here when they want their order to be delivered.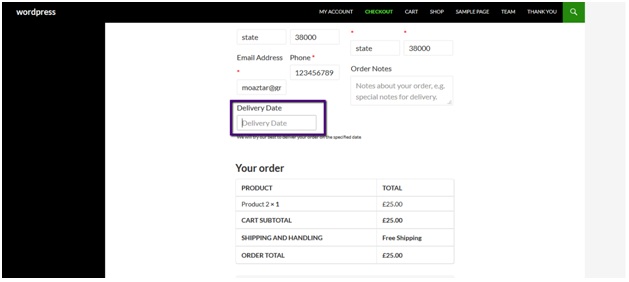 Now place the order and go to admin panel again.
Go to orders page under woocommerce and you'll see newly created order with delivery date there.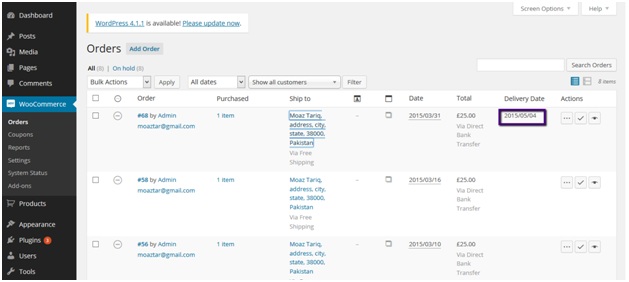 CHEERSJ