In this tutorial we'll learn how to display products of a ctegory in template theme page. Fortunatley woocommerce comes with a number of shortcodes which could help us achieve this. Note that WooCommerce already creates category pages, but this shortcode is useful if you want to setup a special set of products without using the widgetized page template and widgets.
First of all we need to create a category. So i've created a new category named 'category1′ having slug 'category-1′.
Our team at Themelocation is comprised of WordPress developers of high expertise
We can maintain, support and manage your single, or all your clients, website with dedication
Our skills are at your disposal.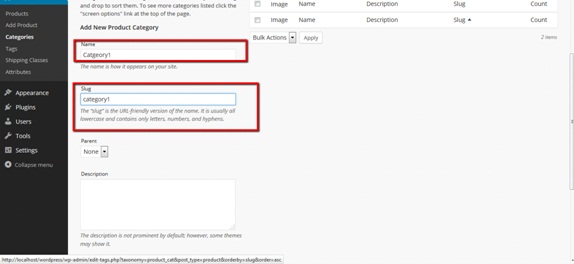 Now i'm going to add some products to this category.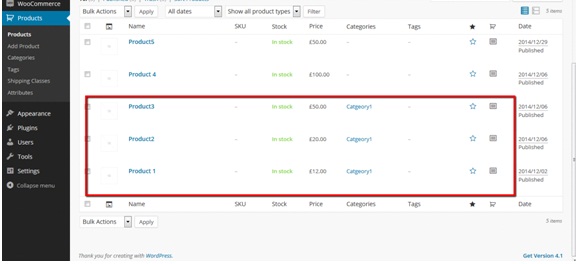 As you can see i've assigned some products to the newly created category.
Now we need to create a template theme page. To do this go to add new section under pages and add a new page. So, i've created a new page and named it test.
You can also change the page template here: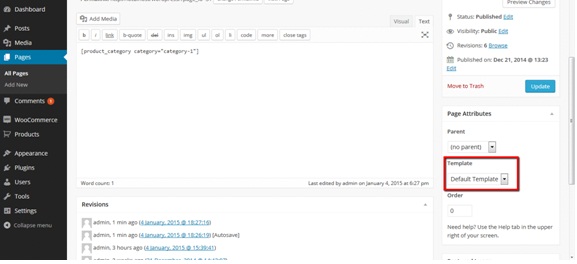 Now to show category1's products to this page add the following short code into the page and hit create/update.
[product_category category="category-1"]
Replace the 'category-1′ with your category slug.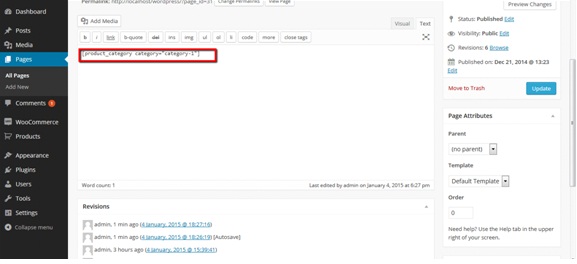 Now go to front end and open the newly created page. Here you can see the product of category being displayed.