In this tutorial we'll learn how to remove a certain payment menthod from checkout in woocommerce. By default woocommerce comes with some default payment options we can enable/disable them from settings pannel. This is the default checkout screen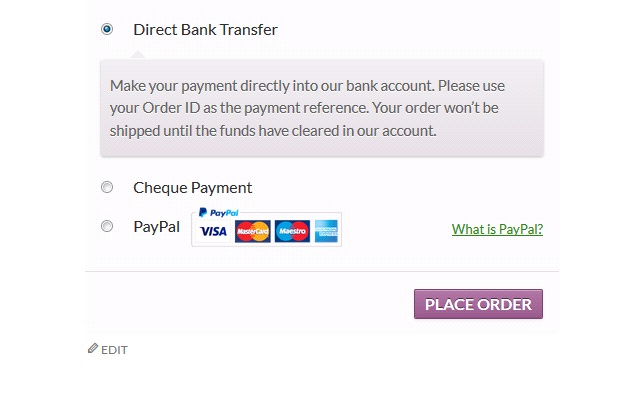 Here you can see the default payment options.
Now, to remove a certain payment option from checkout page login to backend of your site. Click the settings link under woocommerce menu. Move to the checkout tab. Here you'll see all the payment methods and their settings.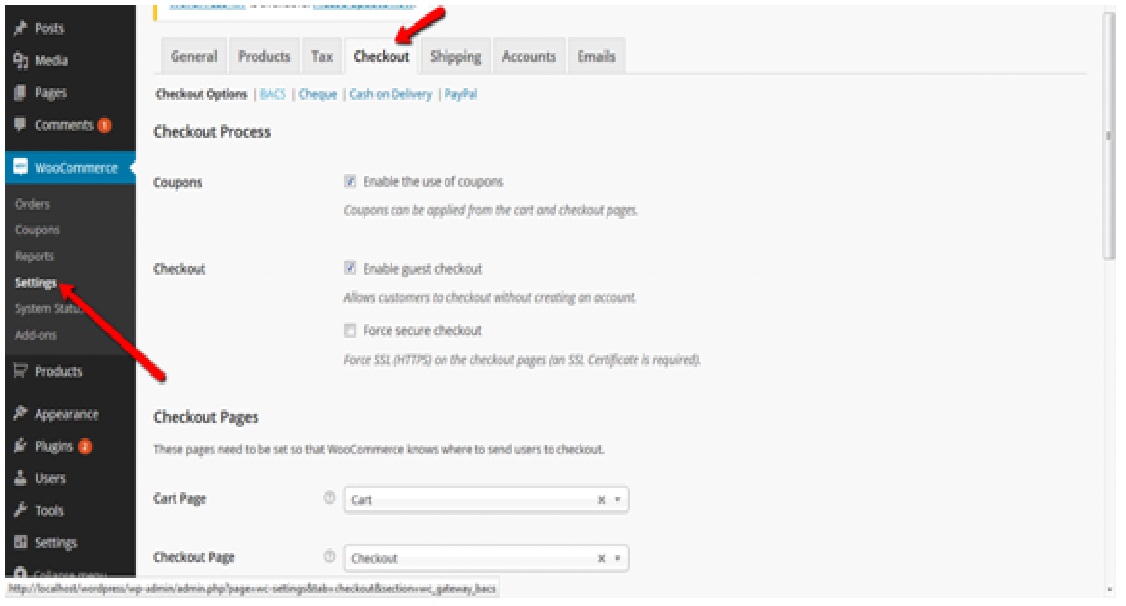 Now, let's say i want to remove cheque payment method from the site.
Click on the cheque link. Here you'll see the checked box marked as checked. This checkbox will enable/disable payment option.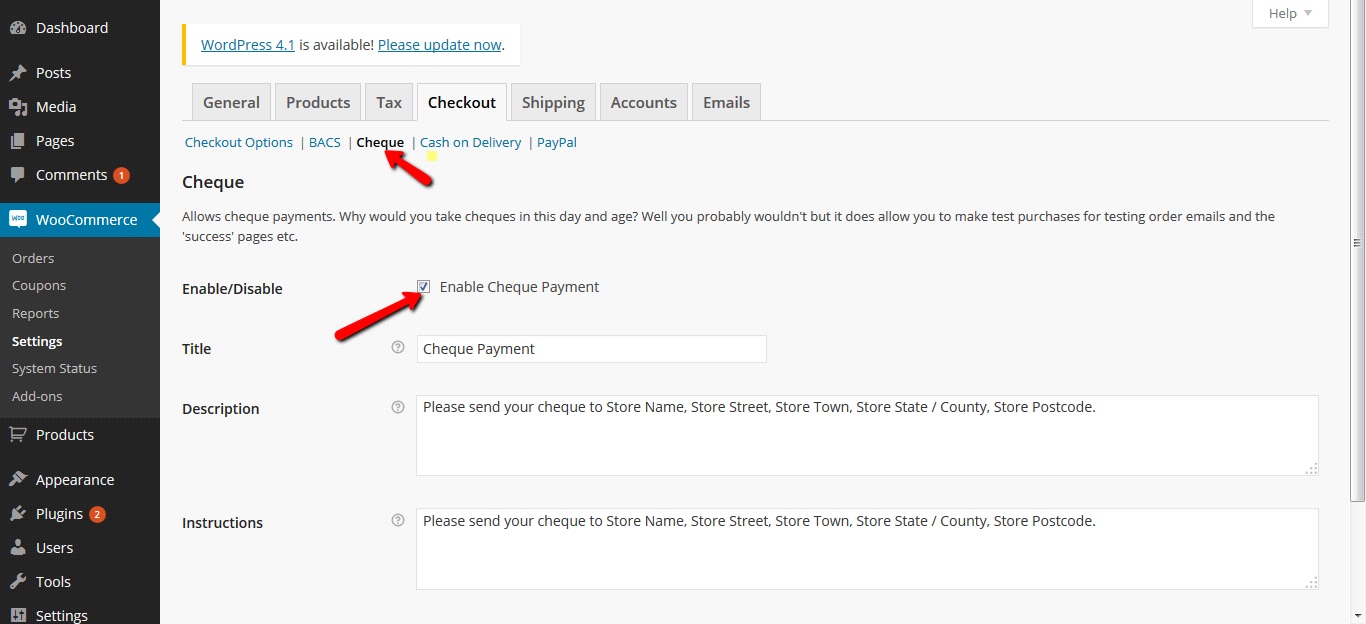 Uncheck the checkbox and save changes.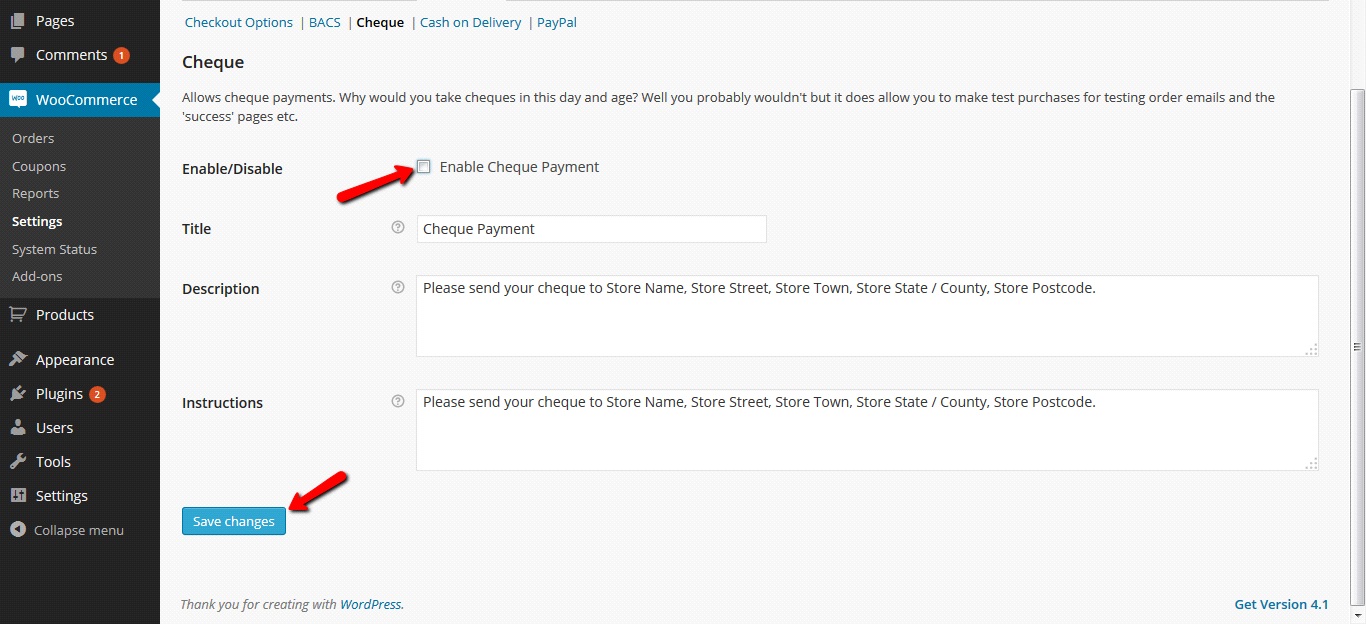 Now go to front end and refresh the checkout page. The cheque payment method will be removed from your site.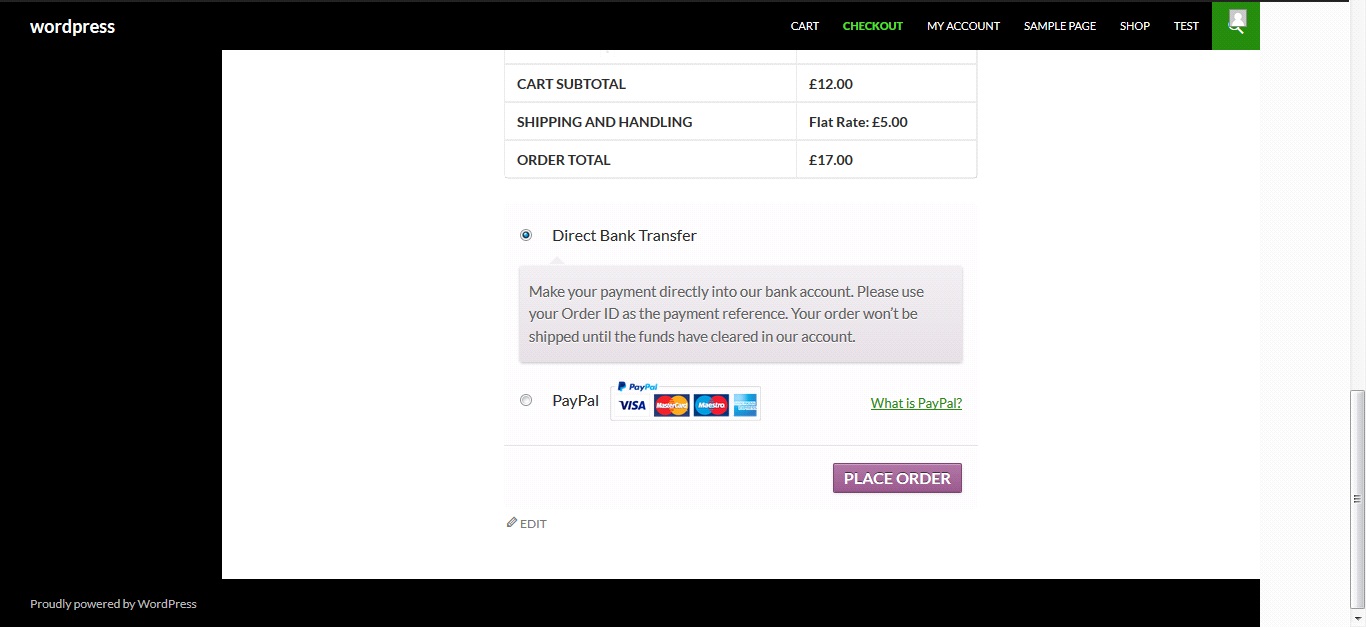 In this way you can remove anyother payment option.