By default we either can set free shipping for all customers or additionally we can only set one check on order amount if it will be greater only then free shipping could be served.
In this tutorial we'll learn to add additional conditions to allow free shipping. Woocommerce Advance Free Shipping is a nice and easy plugin which will help us to add a lot of conditions which when met will allow free shipping.
You can download the plugin from here:
https://wordpress.org/plugins/woocommerce-advanced-free-shipping/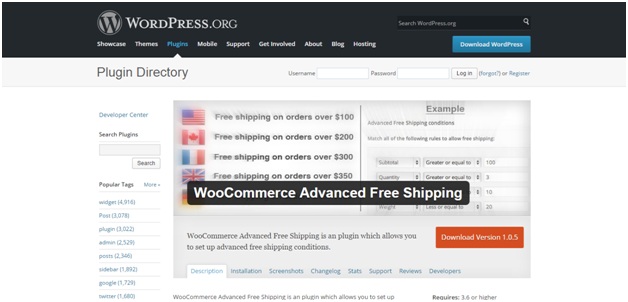 After downloading the plugin go to admin panel of your site and click on add new link under plugins.
From the next screen click on upload plugin button.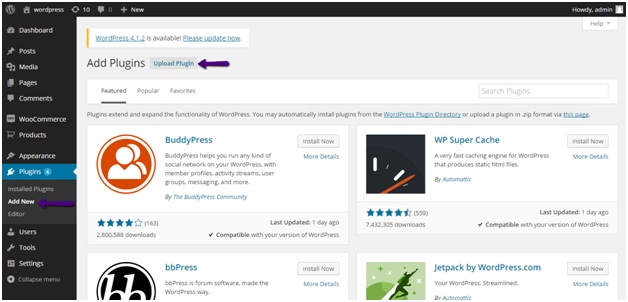 Now browse and select the plugin from your computer and hit install button.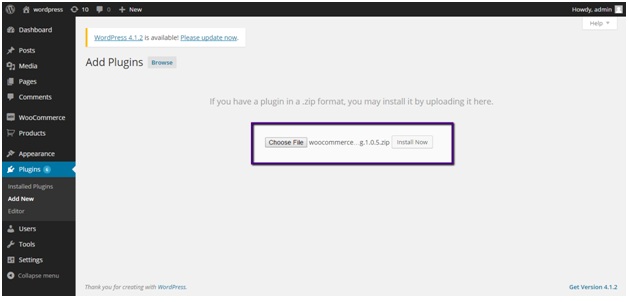 When plugin finish its installation, click on activate plugin link to activate it.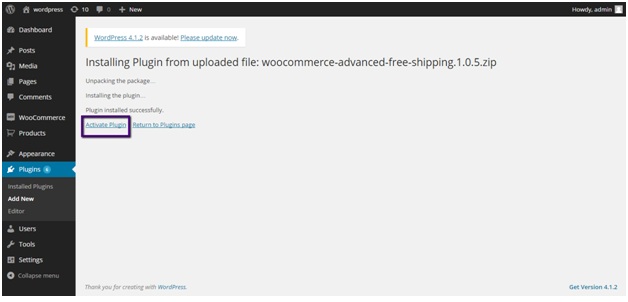 Now go to settings under woocommerce and navigate to shipping tab.
Here you'll see a new link added i.e. Advanced Free Shipping click on it to explore the possibilities.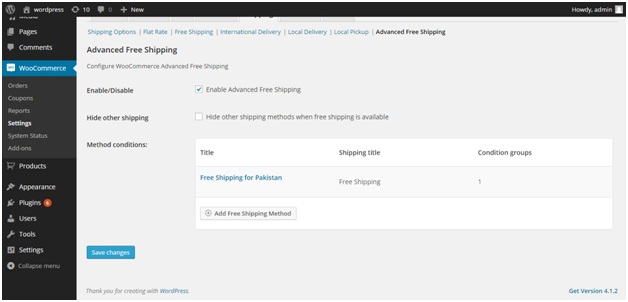 Here you can enable disable this option as well as add multiple methods to it.
To add a method click on Add Free Shipping method. It will, take you to a form where you can select from a lot of option to choose when exactly you want to allow free shipping.
Lets say we want to only allow shipping for a specific country, so I've add method for that. You can set almost any kind of rule here.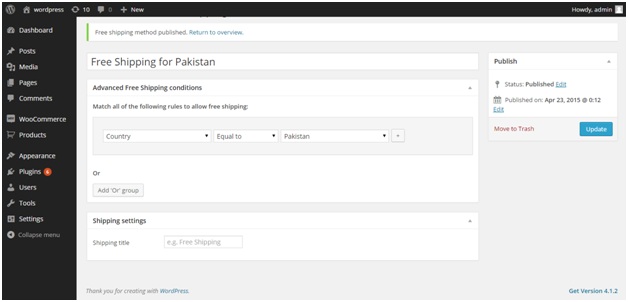 Now go to checkout page by add product to cart and you'll see free shipping option only for that specific country.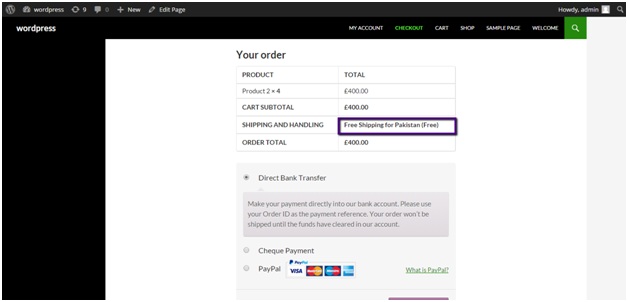 In this way you can add many and multiple conditions for free shipping.