In this tutorial, we'll learn how to add toggled grid/list of products on shop and category pages in Woocommerce. Fortunately there is a simple plugin that will do the job nicely. Woocommerce Grid/list toggle is the plugin name and you can get the plugin from here.
https://wordpress.org/plugins/woocommerce-grid-list-toggle/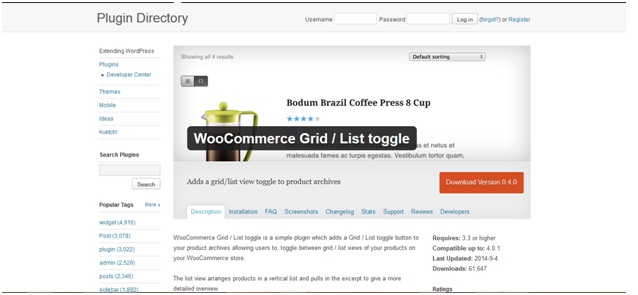 After downloading the plugin, go to admin panel > plugins and click on add new. From the screen browse and select the plugin.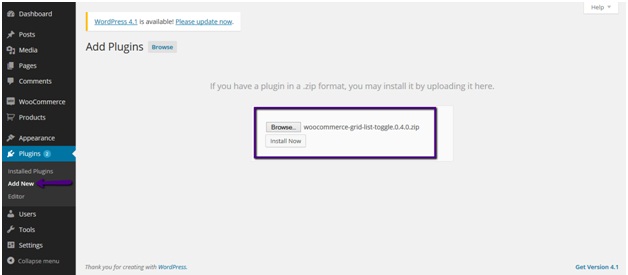 Now install the plugin by clicking install now.
After the plugin has been installed go to installed plugin and activate plugin.
Now after activating plugin go to shop page.
Here is what your shop page will look like: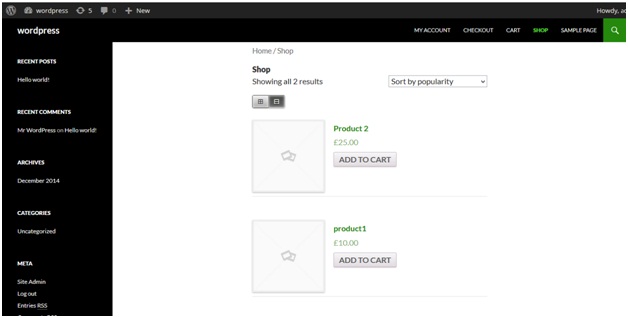 Your category page will also be entertained by this plugin: