Price filter is a great way to help customer filter products within their budget. Most e-commerce stores use price and other filters to enhance user accessibility and experience.
In this tutorial we'll learn how to add filter by price functionality on a Woocommerce store. Fortunately, Woocommerce comes with a filter by price widget, all we have to do is to add the widget to desired area.
To add this widget, go to admin panel of your site and click on widgets under appearance. Here you can find the filter by price widget.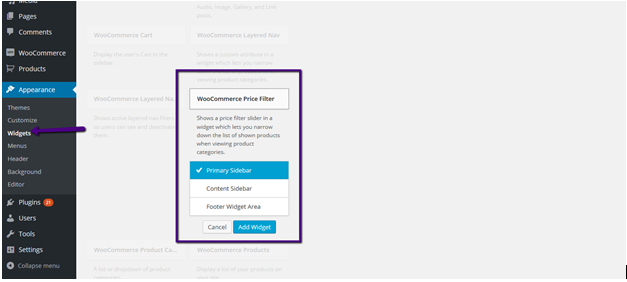 Add the widget to any of the widget area. For the sake of this tutorial I've added it to the sidebar. After adding widget to widget area, Price filter is displaced on my store sidebar.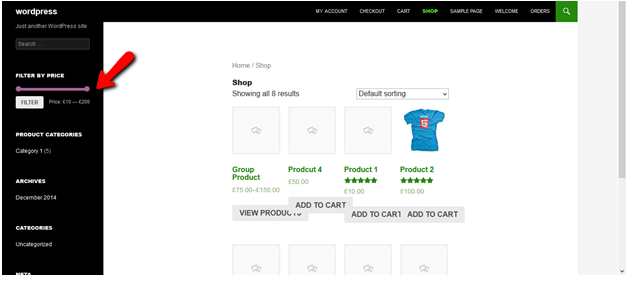 That is it. Thanks
If you have Questions, Just leave a Comment And We will Respond!