In this tutorial we'll learn how to add a FAQ tab to products of woocommerce.
Fortunately there is a plugin that will do the job nicely. Woocommerce product FAQs extends woocommerce to allow for the asking, answering and viewing of FAQs in a similar experience as on eBay. If you have ever used eBay's 'Ask Buyer' system before, you will know how this plugin behaves. It extends WooCommerce to allow visitors to ask questions about specific products, get answers, and view other threads. It also allows you, the store owner, to manually add questions to specific products.
You can download the plugin from here:
https://wordpress.org/plugins/woocommerce-product-faqs/
After downloading the plugin go to admin panel of your site and click on add new link under plugins.
From here click on upload plugin button.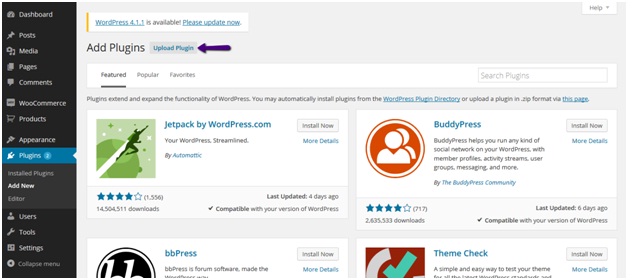 Now on the next screen browse the plugin from your PC and click on install button.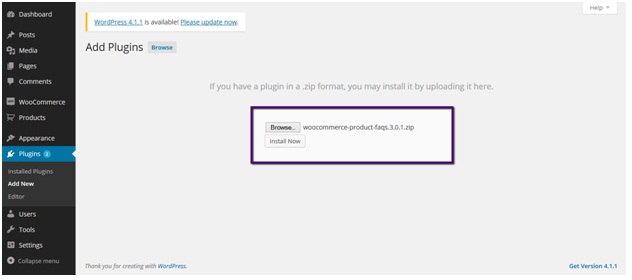 After the plugin finishes installation activate the plugin.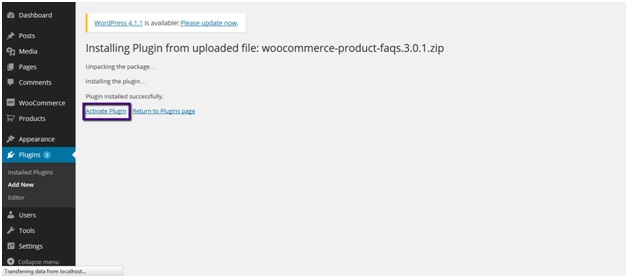 Now if you go to a product page you'll see a new tab named FAQ.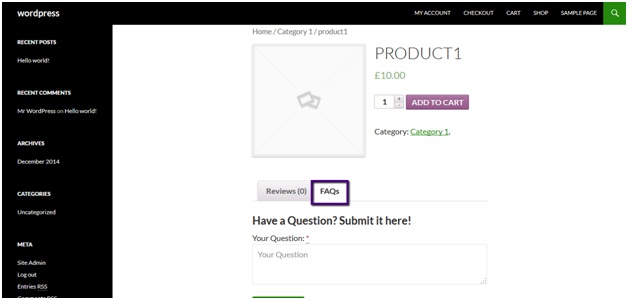 Users can post question from here about a specific product.
From the backend you can approve and reply to these questions.