There are few concerns developers and shop owners face while using woocmmerce. One of which is regarding product sorting on shop page. By default woocommerce comes with some default sorting options either we can one of those or the alphabetical sorting option. Below are sorting options offered by woocommerce: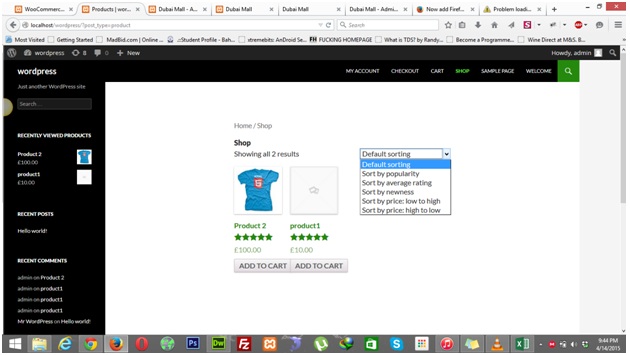 Now if you want custom sorting option or you already made one there isn't any easy method to track back to alphabetical sorting.
In this tutorial we'll learn how to add additional sorting options in woocommerce with the help of a plugin.
Woocommerce Extra Product Sorting options is a plugin that will enable you to add additional sorting options to the shop page.
You can download the plugin from here:
https://wordpress.org/plugins/woocommerce-extra-product-sorting-options/screenshots/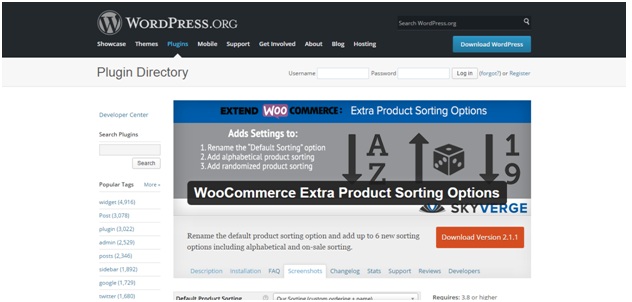 After downloading the plugin, go to admin panel of your site and click on add new link under plugins.
Now, click on upload plugin button.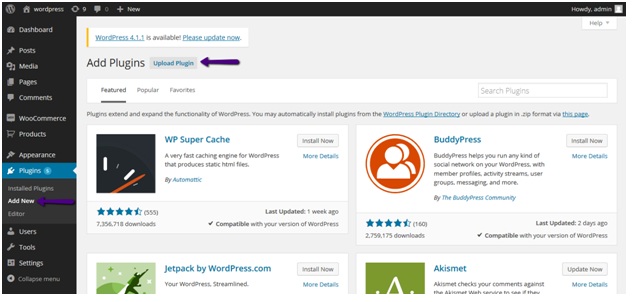 After that browse and select the plugin from your computer and click on install button.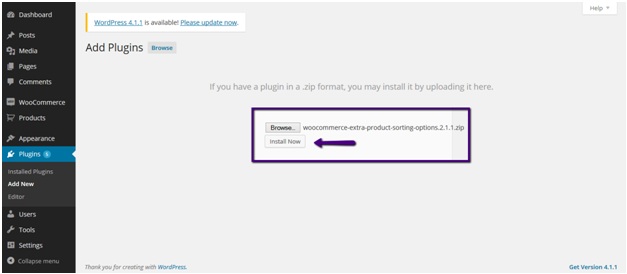 When plugin finish its installation process, click on activate plugin link to activate the plugin.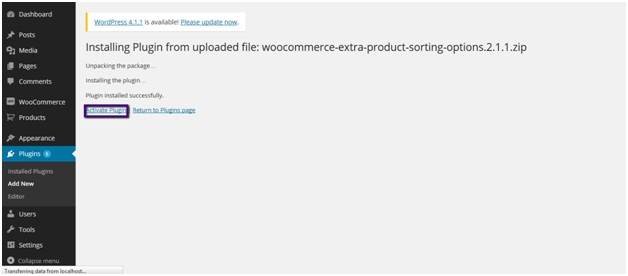 Now go to woocommerce > setting and navigate to products tab.
Here you'll see additional fields where you can set sorting label also you can add different sorting options.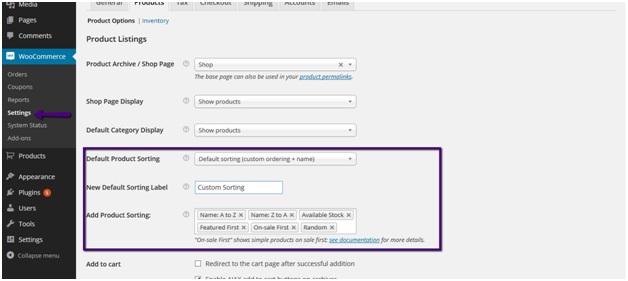 Save changes after updates.
Now on the front end you'll see additional sorting options as well.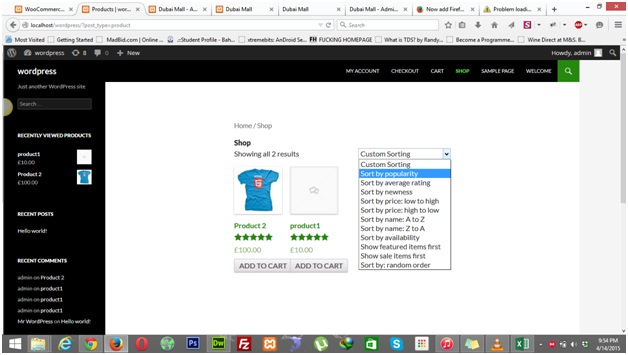 CHEERS J