In this tutorial we'll learn how to customize product details on single product page.Woocommerce Product Details Customizer is a nice plugin that allow you to customize woocommerce product details pages. Show / Hide core components like product imagery, tabs, upsells and related products.

You can download the plugin from here:

https://wordpress.org/plugins/woocommerce-product-details-customiser/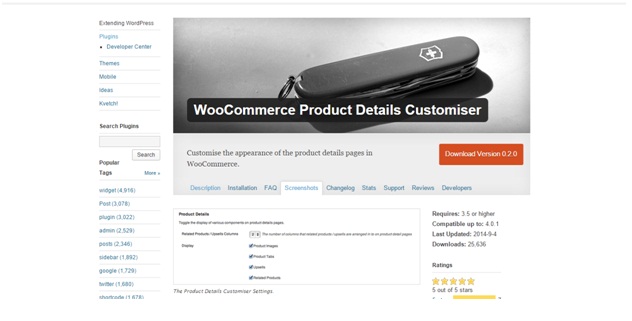 After downloading the plugin, click on add new link under plugins and then click on upload plugin.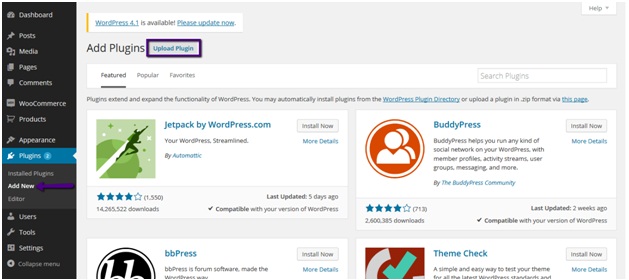 From the upcoming screen, browse and select the plugin. After that click on install now button.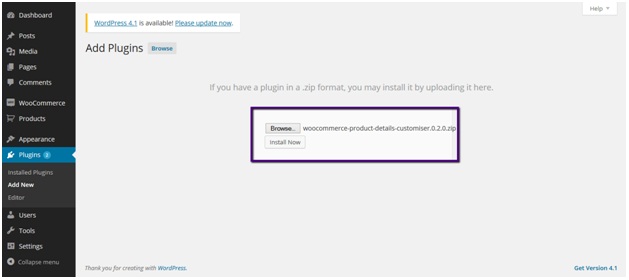 Now that installation process has been completed, click on activate plugin.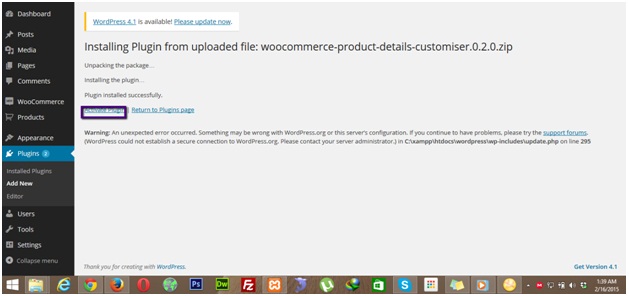 After activating the plugin now you can customize the content of product page.
To do this, go to settings link under woocommerce.
Navigate to products tab. Here you'll see some new options being added.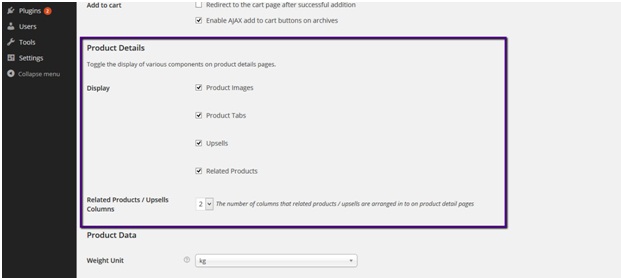 From here you can add/remove any content on product page by checking/unchecking boxes for specific content.
Here is the default product screen.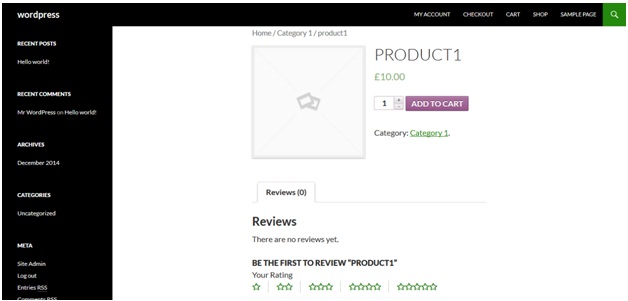 Now let's say I want to remove product tabs from this page. I'll just uncheck the option of product tabs from the settings and will save settings.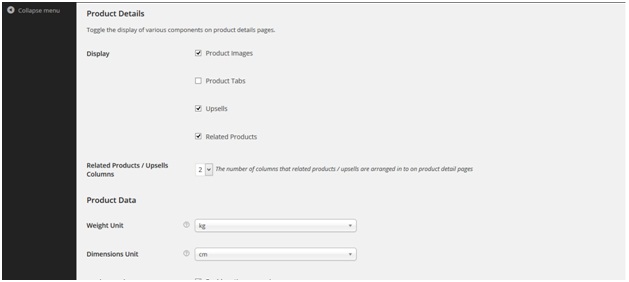 Now if you'll refresh the product page you'll see these tabs being removed.