In this tutorial, I will show you how to add a "Pin it" button to the Woocommerce product page images.
To Start with, Go to this URL to get the code : https://business.pinterest.com/en/widget-builder#do_pin_it_button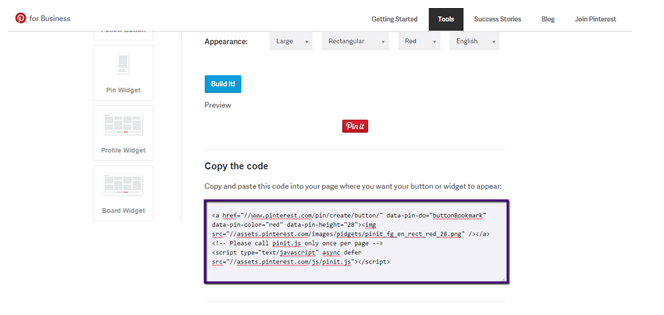 Click on the Blue Button in the image above to get the Code.
In this tutorial, I am going to add the button to product page so that User can Pin the Product Images to the Pinterest. By the way, You can add this Code anywhere in the website to get this Pin it button.
Go to:   ROOT/wp-content/plugins/woocomemrce/templates/single-product   (And open product-image.php from here. Now place the pin it widget code here.)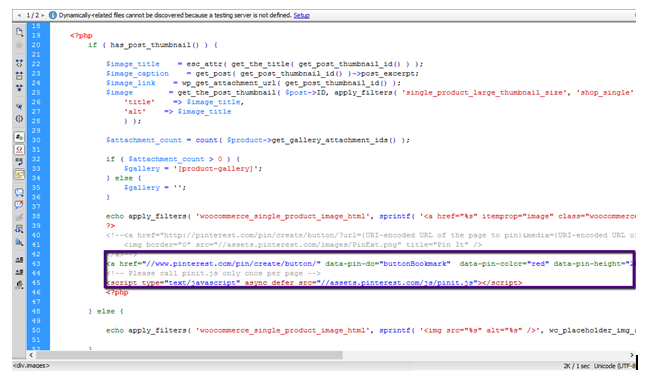 After Adding the code, You will see Pin it button in the product Images.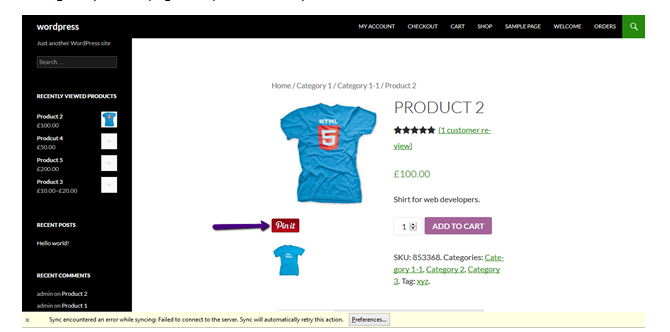 Upon clicking this button it will display all images of the product and you can pin every image solely.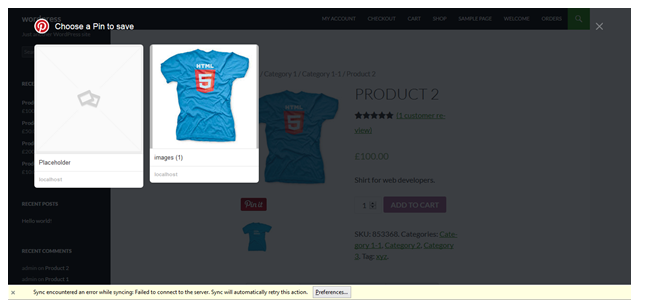 It will be Pinned to your Pinterest account.