There are a lot of reasons why WordPress is one of the most popular website domain in the world. One of the reasons is that you can configure or modify almost everything. From small tweaks to the whole user interface.
By default, WordPress displays Plugins list in Alphabetical order but changing it to show the active plugins first, is very simple to do. This will make editing and maintaining your website easier and quicker to do. You will have to install a plugin which will take just around five to ten minutes.
In this tutorial, we will be changing the default order and we will display active plugins first and then non-active plugins. Firstly, you will have to download the plugin from the attached link below:
https://wordpress.org/plugins/display-active-plugins-first/
After downloading, you need to upload the plugin file to the Add plugins section:
Plugins > Add new > Upload Plugin

Browse and upload the file. After the file has been uploaded, simply click Install Now. Then activate it.
And that's it, you can now see the active plugins at the top.
Before installing the Plugin: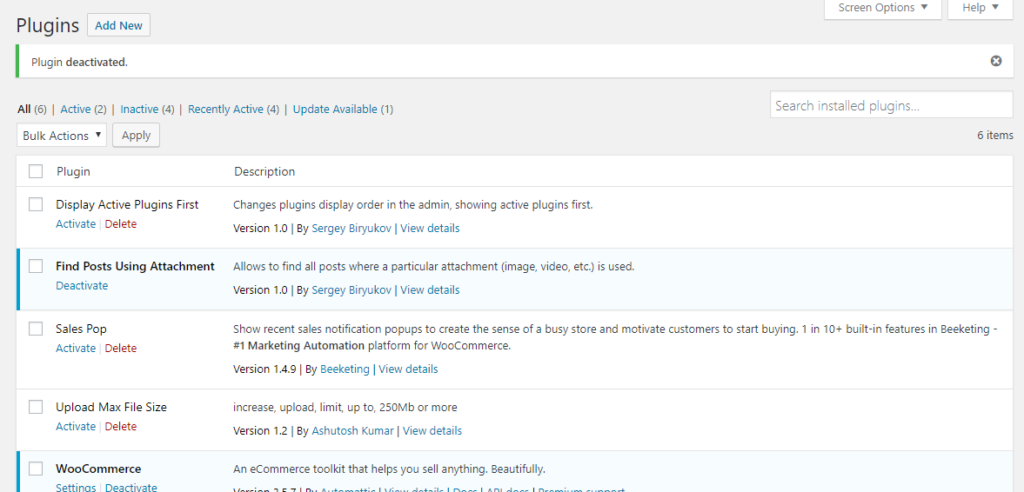 After installing the Plugin: