In this tutorial we'll learn how to customize checkout page in Woocommerce.
Woocommerce Checkout Manager is a nice and easy plugin that will help you customize your checkout page completely.You can remove any of the existing field as well as required checks on fields. You can also add any kind of fields i.e. textfield, select and checkboxes etc. This will make the checkout process far more flexible.
You can download the plugin from here:
https://wordpress.org/plugins/woocommerce-checkout-manager/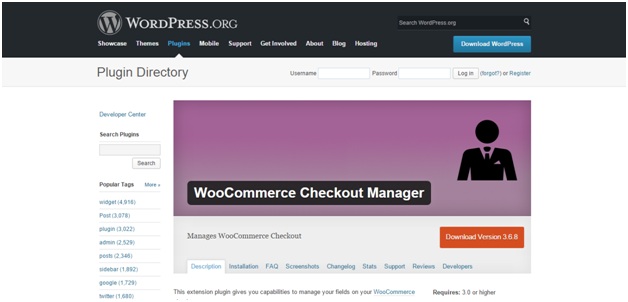 After downloading the plugin go to admin panel of your site, click add new link under plugins and then click on Upload Plugin button.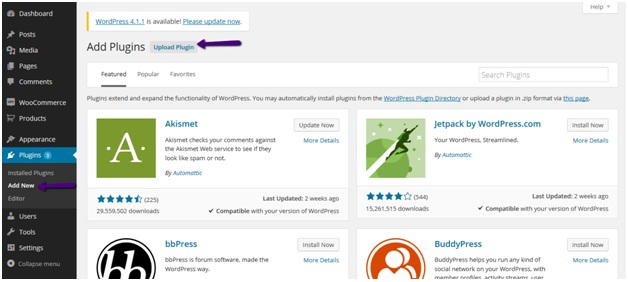 Now browse and select the plugin from your computer and click on install button.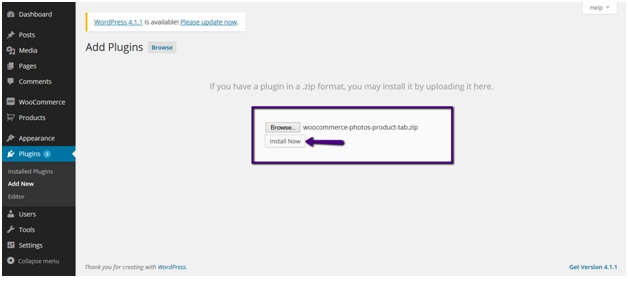 When plugin finish its installation activate the plugin by clicking on Activate Plugin link.
After activating the plugin you can notice a new link i.e. Checkout Manager has been added under woocommerce. From here you can add / remove fields on checkout page.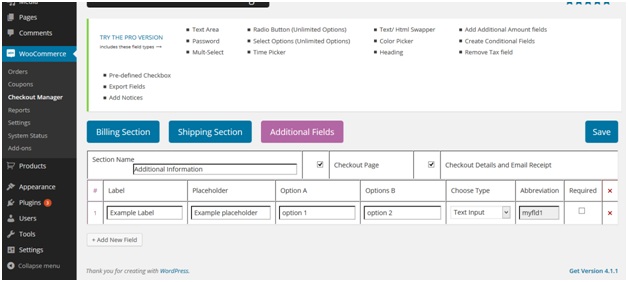 Billing section will have fields of billing addressees and shipping section will have fields of shipping address under it. Additional fields will be displayed in additional section.
You can add / remove fields from any of the three sections.
Now I'm going to add a test field under additional fields.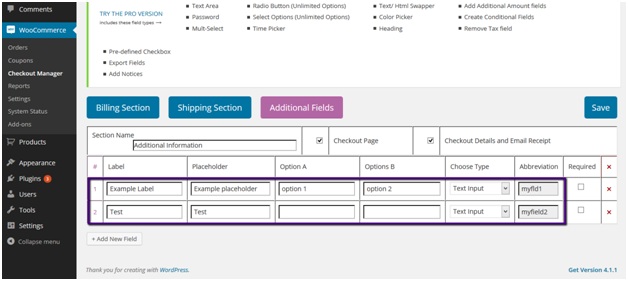 Now go to checkout page from front end by adding some products to cart and you'll see these new fields being added under additional fields.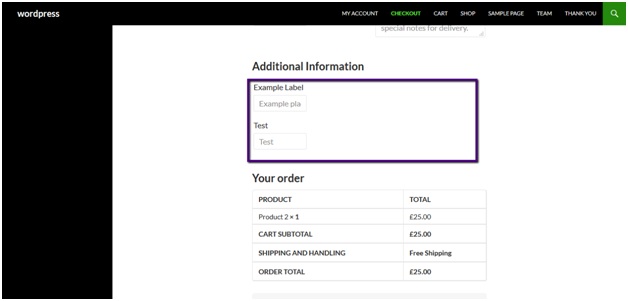 CHEERS J