While running an ecommerce store we weould like to add a testimonial section which will showcase what our previous customers have to say about our business, this will boost your store's sales and also help new users to have a bird's eye view of your customer relationships and product quality. In this tutorial we'll learn how to add a testimonial section to a woocommerce site.
Testimonial by woothemes is a nice and simple plugin that will do the job for us.
"Testimonials by WooThemes" is a clean and easy-to-use testimonials management system for WordPress. Load in what your customers are saying about your business, and display the testimonials via a shortcode, widget or template tag on your website.
You can get the plugin from here:
https://wordpress.org/plugins/testimonials-by-woothemes/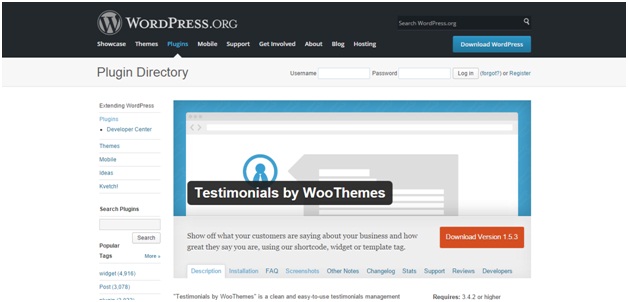 Download the plugin.
After downloading the plugin go to admin panel and click on add new link under plugins section.
After that click on upload plugin.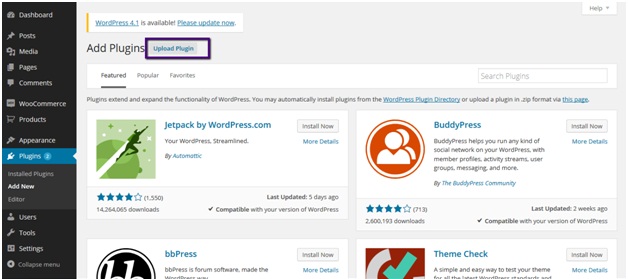 Now, browse and upload the plugin and click on install button.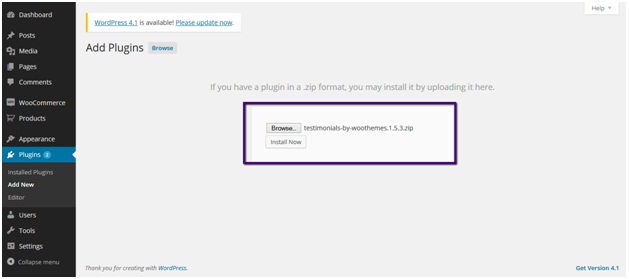 After installation, click on activate button.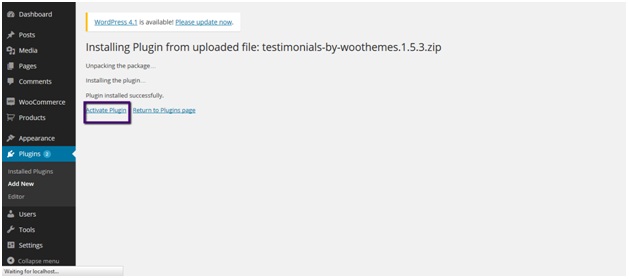 The plugin has been installed and activated.
Now, we need to add some testimonials and showcase them.
After activation, you have seen a new menu item being added i.e. Testimonials.
Click on that newly added menu item and add a new testimonial from there.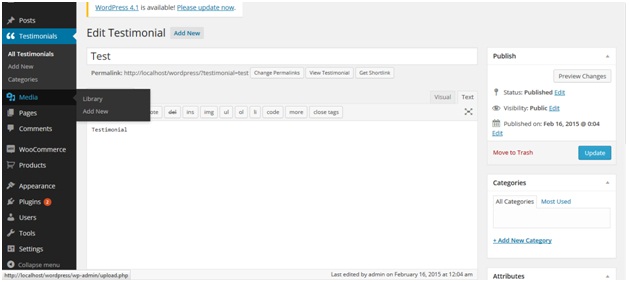 After adding some testimonials, now we need to set mechanism to display these.
We can implement this by one of three ways:
Place<?phpdo_action( 'woothemes_testimonials' ); ?>
Add plugin's short code to a wordpress page
Add testimonials widget.
We'll try third approach here, any of the above three methods are equally good.
So to add a widget go to widgets section under appearance from admin panel.
There you'll see a new widget named testimonials. Drag the plugin to any of the widget's area.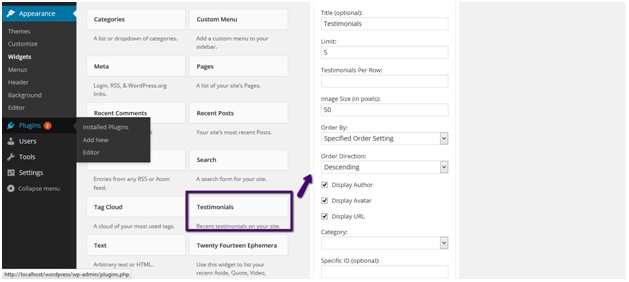 For the example purpose I've added the widget too primary sidebar area.
Now if we'll go to front end we'll see the testimonials being displayed.