In this tutorial we'll learn how to add our team section in Wocoomerce and WordPress.
Our Team by Wootheme is a feature rich plugin which can fulfill required demand here.
We can use this plugin to display team member profiles with description and links to social media using one of the following methods:
Shortcode
Widget
Template Tag
You can download the plugin from here: https://wordpress.org/plugins/our-team-by-woothemes/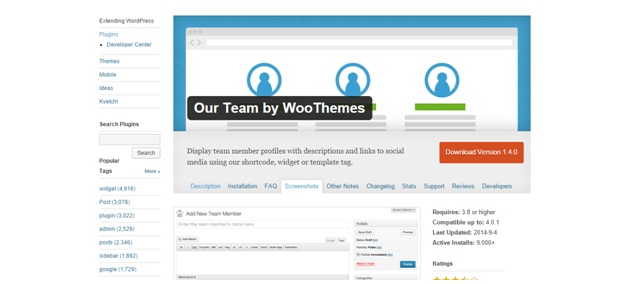 After downloading the plugin, go to admin panel of your site and click on add new link under plugins.
From the upcoming screen click on upload plugin button.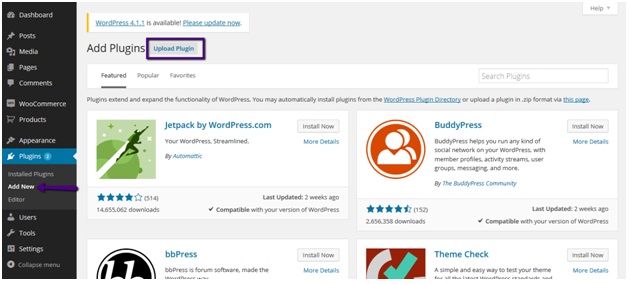 Now, browse and select the plugin from your computer and hit install button.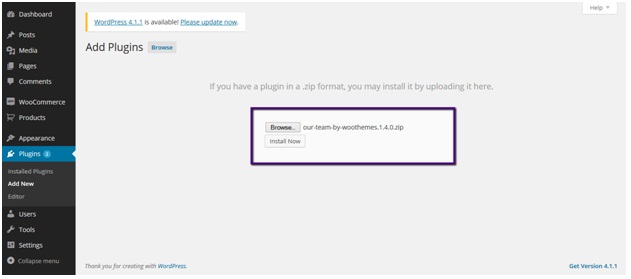 After successful installation, activate the plugin.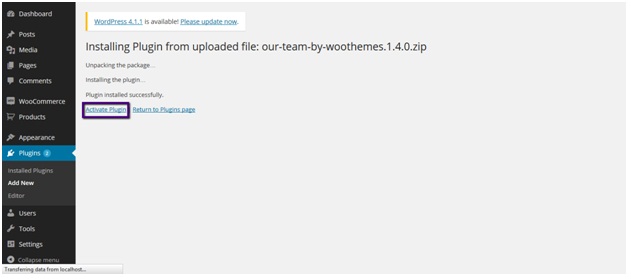 Upon activation you'll notice that a new menu item i.e. Team Membershas been added to left menu.
Navigate to it.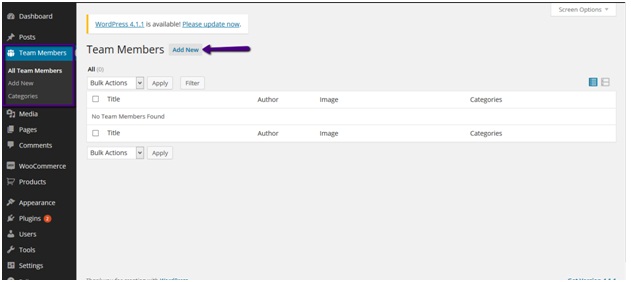 From here you can add team members you can also create categories and assign team members to them.
For this tutorial I've create two team members.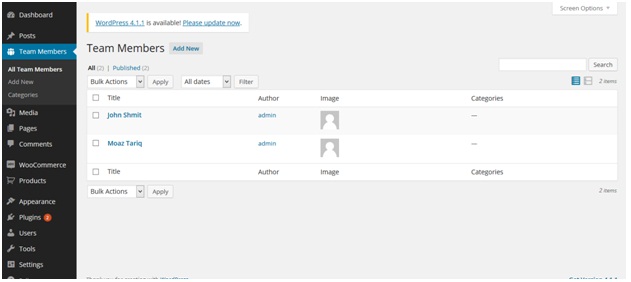 Now we need to display these team members on front end.
We can do this by any of the methods mentioned at the start of article.
For this example, I'll use shortcode on a WP page.
So, create a new page, name it whatever you want and add the following short code in it.
[woothemes_our_team limit="10" size="100"]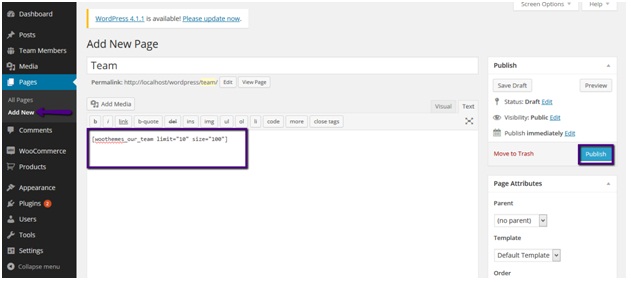 Now if you visit your newly created page, you'll see team members being listed there.