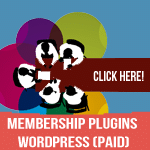 In Part 1, We presented and compared 8 free WordPress membership and subscription management plugins. In this second part, we will review 12 popular premium/paid plugins. Unfortunately, we did not have the chance to install these plugins and try them out, however we reviewed numerous references and tried out demos when applicable.
PAID MEMBERSHIP PLUGINS
Here are the plugins we are examining here:
---
MemberPress is one of the most popular premium plugins for membership sites. It is also one of the most acclaimed plugins, considered as the number one of its niche by many reviewers.
While it does not offer a demo, the MemberPress offers enough screenshots and information to get a good idea about it. I would say it is clear that it is packed with features, comprehensive, and intuitive enough to be easy to set-up.
Theme-neutral, easy to integrate with any forum software, plays nicely with WooCommerce, works with 12 different email marketing systems, content delay features, payments through PayPal, Stripe, Authorize.Net. Also, a praising review from Chris Lema and other blogs and sites focusing on WordPress; I can certainly see why MemberPress is considered the number one plugin for membership sites.
---
This plugin is brought to you by the same guys who created BackupBuddy and it is an additional plugin you buy on the top of their e-commerce system, Exchange.
Having, again, no access to the back-end, I can simply say that, based on the features they offer and the back-end screenshots, it seems amazing. The fact that it is integrated on an e-commerce system gives a multitude of possibilities for your membership site. You want to sell a physical product only to your gold members? Want to have your e-shop for everybody and only offer discounts/special prices to your subscribers? It looks perfectly possible with this setup.
The Membership Add-on for iThemes Exchange gets overall very good reviews and the company behind it is reputed for their quality customer service. This plugin is probably one of the best out there.
---
Before I start looking the features of a plugin, I do a quick search to find the online documentation and whether there is a demo or not. The Restrict Content Pro had both. You can see what the registration form looks like and browse through their amazingly detailed documentation.
Is Restrict Content Pro a good solution for your particular setup? Find out in the Use-case pages. Wonder how intuitive is the interface? Loads of screenshots for you to get an idea.
Restrict Content Pro offers a robust membership management, with out of the box integration with MailChimp, PayPal and Stripe, as well as members dashboard, discount codes system, and more. It is also extensible; with the extra addons you can add content delay support, group accounts and more.
---
Code Canyon's WP Membership is one of the most affordable membership plugin options, at $34. It offers a demo of the logged-in user dashboard.
First thing to notice upon logging in, is that the demo uses an older WP version (version 4.5.3). The information page claims that it is compatible with WP 4.6.x and 4.7.x, however the last update was on May 2016.
This plugin offers PayPal and Stripe payment, MailChimp integration, several predefined membership types and pricing tables and a coupon system. It is an affordable solution for a simple subscription site.
---
Did you read our Free Membership plugins article? If so, you might remember me being very impressed with the free version of the "Paid Memberships Pro" plugin and giving it a score of 9/10.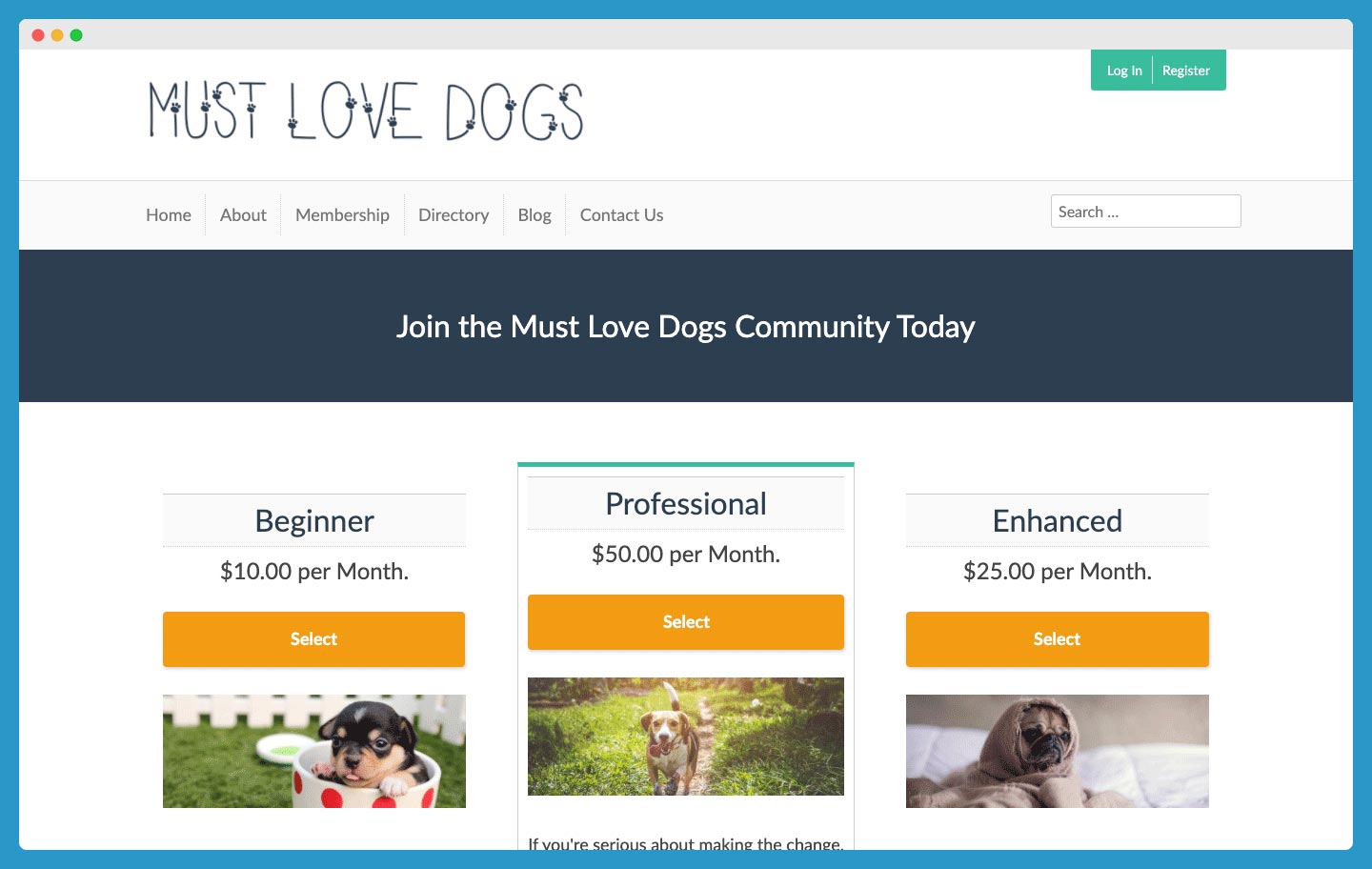 My main point about the free version was how you get loads of features and extra add-ons that can cover most needs. Here is what you additionally get if you buy the PMPro Plus version. To name only a few, you get content dripping, social login, WP Affiliate Platform integration and so many more!
---
The eMember plugin has been around for a long time. It is mature, solid and powers plenty of subscription sites.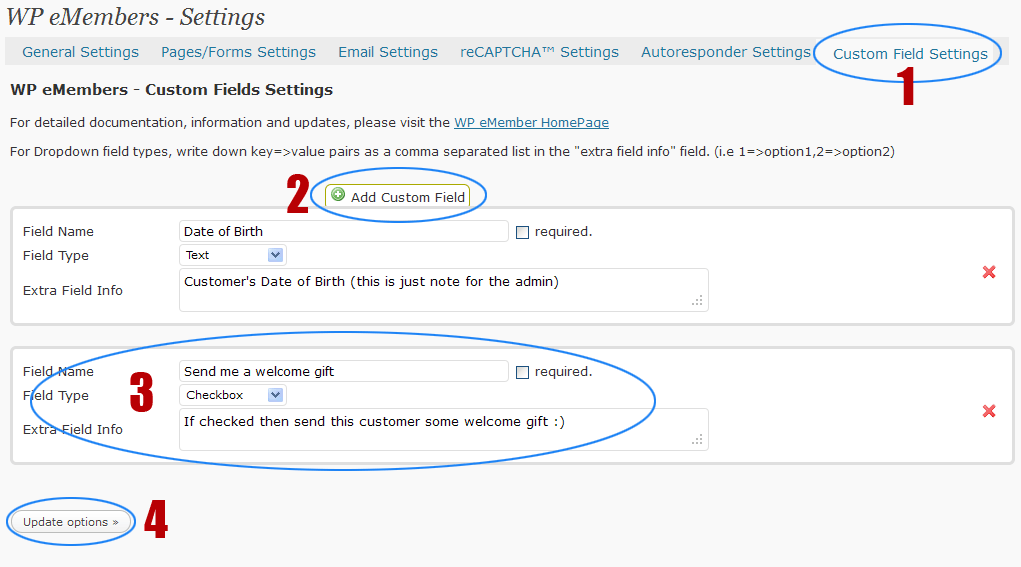 It includes many options, such as unlimited membership levels, content access levels, MailChimp and WooCommerce integration and use of the Google First Click Free feature.
Actively developed, compatible with the 4.7 WP version, with extensive documentation, user dashboard demos and having almost all the main features you would expect from a membership plugin, it is certainly a worthwhile solution.
---
DAP has also been around for a long time. Over 8 years of active development, it is a plugin made specifically for WordPress, but that also works for plain PHP/HTML web sites. The documentation brings you to an outdated-looking site with frames, however the documentation itself is up-to-date and comprehensive. Still, the content might feel a bit too technical to the average WP site owner of 2017.
DAP claims that they invented content dripping – and all the reviews I've found on DAP agree on one thing: It does content dripping right. The "Tru-Drip" feature is meant to allow you to manage the content delay in any way you want; you also can delay all types of contents, by posts, categories, even media files. It also offers plenty of options for upsells, unlimited membership levels, teaser content and much more.
---
MemberMouse is a plugin following the SaaS (Software as a Service) model, so it comes with a monthly subscription and different packages according to the number of members you want to manage.
It has more than enough features to justify the high pricing, such as unlimited membership levels, content protection, content delay, support for affiliate programs, upsells, coupon systems and much more. It supports PayPal, Stripe, Authorize.Net payment, integration with MailChimp and other mailing list providers and their API seems to be quite versatile. They have import wizards for easy migration from a number of other membership plugins as well; this can mean that many people migrate to MemberMouse.
Overall, MemberMouse is feature-packed, but comes with a higher price tag than other plugins with similar features.
---
Another "oldie" of the available membership plugins, Magic Members has been around for 7 years and is still actively developed.
I checked our their online demo; and you should, too, if you are considering using it! Unlike the demos offered by some other plugins on this list, this gets you directly to the admin's control panel, not just a user's dashboard.
Regarding features, it has everything you've come to expect from a membership plugin. Unlimited membership levels, content protection and delay, pay per post or pay per view features, integration with MailChimp and other autoresponders, integration with forum, such as SimpleForums and WP Mingle and a long list of supported payment gateways, including PayPal, Stripe, Authorize.Net, and several more.
---
The pro version of the guys who developed the free s2Member Framework, reviewed in the first part of this article.
One of the things I pointed out reviewing the free version was the limited membership levels. Well the Pro version comes to remedy that, offering unlimited paid membership levels. It also offers PayPal, Stripe and Authorize.Net integration, content dripping with the use of shortcodes, coupons and gift/redemption codes and more.
It still stays incompatible with WooCommerce and, as I said in the free Framework review, it might be intimidating to set up and configure for the non-technical user.
---
Another affordable option from the codecanyon guys, PrivateContent is here to let you create membership levels and assign them access to your content.
That's all. That's all it does, and it seems to be doing it really well.
There is something I personally like very much about doing one thing and doing it well. PrivateContent seems to be doing this, and it is extensible, while still affordable, for those who want more features. You want to charge for your content? WooCommerce integration? Mailing lists with MailChimp? You can buy extra add-ons to add this functionality.
---
My impression of the free version of Ultimate was not great. I was not happy that it created pages to use for registration, logging in, etc, without giving me a choice to opt-out and create my own pages instead. I was not happy with the warning I got that the automatically created pages cannot be deleted.
I was also not impressed with the set of features offered. However, the paid version – which is not really a version but an extension bundle with 18 additional addons adds several features that can be useful for a community building. MailChimp, bbPress and WooCommerce compatibility, social login, friends and followers functionality and more.
The focus is still on the community building, rather than the membership/subscription function. However, if that is what you need, and you need to base your community on WordPress, Ultimate Member might be what you need.